Madrid, Pandemic response
I have been watching the world from a distance since March 6th.
It's OK though. I am used to some of it already.
I am living primarily in 2 large-ish rooms, separated from my family in other parts of the house. I have two windows, one for sunrises, and one for sunsets, so I'm fine.
And I can see 4 different bird feeders, so I'm good.
I can even see surprise guests sometimes.
But my most important Windows to the World these days are the ones I look in from the outside. It's how I see my son and grandson (they won't let me take photos). We've had some good talks this way, divided by such a small distance created by glass. (So close, and yet so far…).
And, it's how I see Loki, the new Christmas kitten. We had just completely bonded and then I was cruelly isolated from him when my Doc "grounded" me to my rooms 26 days ago. 🙁
Now, my only contact is through HIS Window on the World.
Each day he waits for our window-visit
Then we play through the window…his favorite thing is if I hold up the fish video on my phone.
He has grown so much since we started this isolation.   Sigh…
Well, that's my take on distance for today. You really should check out some of the other responses to this particular Lens Artist Challenge. They are lovely, inspirational, touching posts…I'm honored just to be responding to the same challenge!
https://travelsandtrifles.wordpress.com/2020/03/28/lens-artists-challenge-90-distance/
Lens-Artists Photo Challenge #90: Distance
https://shareandconnect.wordpress.com/2020/03/29/distance/
And, in keeping with my  commitment to find something uplifting every day, to balance all the frightening news stories, I found this! It's long, (15 minutes) but delightful (especially if you are an "Office" or "Jack Ryan" fan…)
And this:
https://travelsandtrifles.wordpress.com/2020/03/28/lens-artists-challenge-90-distance/
For every 5 minutes spent searching for, and reading, the terrifying news we all need to be responsible to know about now, balance it with at least 5 minutes (maybe 20) of searching for, and reading some, of the amazing good news happening all over the world right now.
Writing you from Ground Zero in Washington State, USA., I know the Bad News all too well so I am determined to add to the good.
I spotted a couple great items around here yesterday.
First, for all the struggling local parents whose working lives revolve around and depend on their children being in schools that are now closed (some for weeks), one neighborhood is doing this creative thing.
Since the only safe get outside activities include walks, I have a proposal to inject some fun! (Borrowing this from a friend out of state). Daily window scavenger hunts! Tomorrow, let's do Shamrocks (a day late, but who cares!) Basics: 1. Put the thing in a window on the front of your house. 2. Call it exercise (walk) 3. Call it math for you kids (count the [shamrocks] each day. 4. Call it art class the day before: make a [shamrock]. Let's see if we can find a bit of joy. If you see someone else counting on your walk, wish them luck, from 6+ feet away!
Another has organized a group sponsoring Food Trucks from all over to come to suburban neighborhoods (from all their gas station parking lots) to bring Meals for whole families. This both feeds folks who can't find open restaurants, and helps support the many local food truck businesses.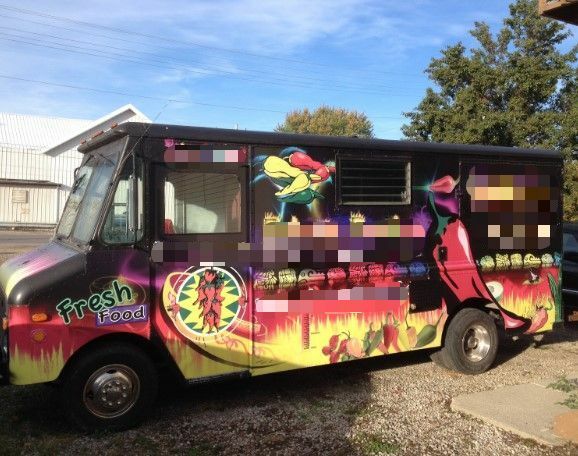 And of course, SPRING just keeps happening, relentless and unstoppable…thank you Nature!